Proudly Serving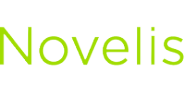 Your experienced source for all things combustion.
Radiant Tube Furnaces are the heart of many industrial heating processes, and we specialize in them. Our products and services help you get the most out of your heat treating processes.
We're really good at playing with fire.
All fire is not created equal. Processes rely on efficient, safe, combustion. However, combustion problems can hide in plain sight.
Unsure of your furnace performance? Not sure where to start? Let us be your combustion experts.
We speak with data. We act with experience.
Work with our engineers to make a plan for your furnace, and your process.
We are here to guide you whenever you need.
We can help you take your radiant tube furnace from an old, tired, maintenance cost, to a strategic asset. One furnace, or all furnaces across every plant, PSNERGY's nationwide team will be there to help.
Ready to Evolve?
PSNERGY provides solutions that evolve with you. We can help make your life easier today.