Safety Train Certification
Furnace Evaluation
Not sure where to start? Our engineers will help assess your current furnace performance and help you make a plan to achieve all of your combustion goals.

Review and documentation of furnace description, control system, and valving

Adequate random sample of tubes for pressure and excess oxygen in the




stack to develop an estimation of tube balance and furnace firing efficiency

Baseline performance measurement

Control valve function assessment

Radiant tube flux calculation to determine tube life

Documentation of proper tuning procedures

Full reporting and expert recommendations
Balance & Tuning
Discover our proprietary measurement technology and proven methodology.
Modern, proprietary hardware and methodology

Data-driven system approach

Zone to zone and burner to burner balance

High and low fire adjustment

Motorized control valves and linkages

Regulators, valves, orifice plates

Initial and final readings

Immediate maintenance issue identification and resolution

Recommendations for improvement

Full reporting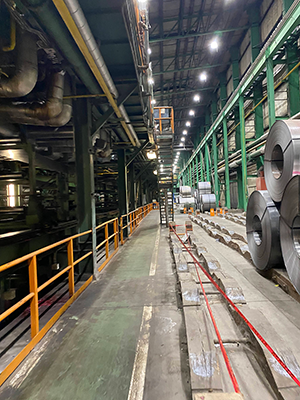 First Session: Classroom
What You'll Learn:
Heat transfer

Furnace basics

How to minimize loss & why it's important

Combustion:

Inputs & definitions

Control & optimization

Furnace and burner adjustments

Benefits of proper tuning procedures

Misconceptions and how to avoid them

Fundamentals of control systems
Second Session: Hands-on
What You'll Learn:
Engineering review

burner rate, furnace efficiency, expected material flow

Hands-on furnace evaluation

Identification of important combustion components

Furnace walk through and evaluation

Example tuning demonstration
Safety Train Certification
A thorough review and documentation of your combustion system, which is now required annually on all furnaces per provisions of NFPA 86.
Inspection and leak testing of emergency and manual shutoff

Pressure testing of overpressure protection, low pressure switches and high pressure switches
System testing of excess temperature interlock, combustion air pressure interlock and plumbing & valve train

Report highlighting observations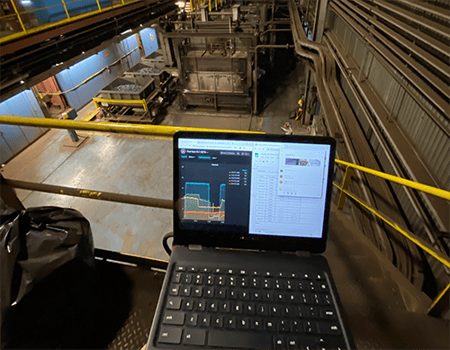 Process engineering

Energy assessments

EHS reporting and critical to quality metrics

Development of standard operating procedures

Furnace efficiency, system fire rate, load capability analysis
Load temperature studies and thermal imaging

Radiant tube failure mitigation

Controlled atmosphere troubleshooting

Control system evaluation, optimization, modification

Improvement recommendations and cost-benefit analysis
Custom Solutions
Solutions based on your facility's temperature studies, thermal images, and controlled atmosphere.
Fully automated combustion monitoring and alerting

Fully automated controlled atmosphere monitoring and alerting

Pressure monitoring and alerting

Easily implemented custom solutions for temperature, flow, pressure, et
See what we've accomplished for our customers!